Site-specific installation
43 Binjai Park, Singapore
VILLA ALICIA is a site specific work that pays tribute to the act of remembering and to the home of Dr Nalla Tan (88), a prominent physician, who lived with advanced Alzheimer's Disease, a few days before the entire 1950s style house is demolished.
This August, the Tan family will shift out of their home and leave behind 40 years of memories, which are embodied in this space. Out of this family's relocation was born the opportunity and desire to explore the themes of memory, space and embodiment.
In Villa Alicia, old family photographs from the Tan family's treasured photo albums are restaged for the camera. Intimate moments recreated by strangers. The different families, in turn, come together to create new memories of past moments. In many ways, these photographs are mirrors. They captured someone else's experiences, but echo moments familiar to the viewer's own.
Through the re-staging old family photographs,  Dr Nalla Tan's personal biography and condition is used as the vehicle for provoking thoughts and emotions about the larger issue at hand: Dr Nalla Tan forgets because of Alzheimer's Disease, but does Singapore society risk forgetting too in a similar phenomena of forced forgetting through the development of the landscape and destruction of memory-infused materiality?
Installations and soundscapes in different spaces in the house seek to evoke in the participants the range of emotions experienced by a person living with Alzheimer's as well as the abstract phenomena of how memory functions.
The work is named after the title of Dr. Tan's last novella.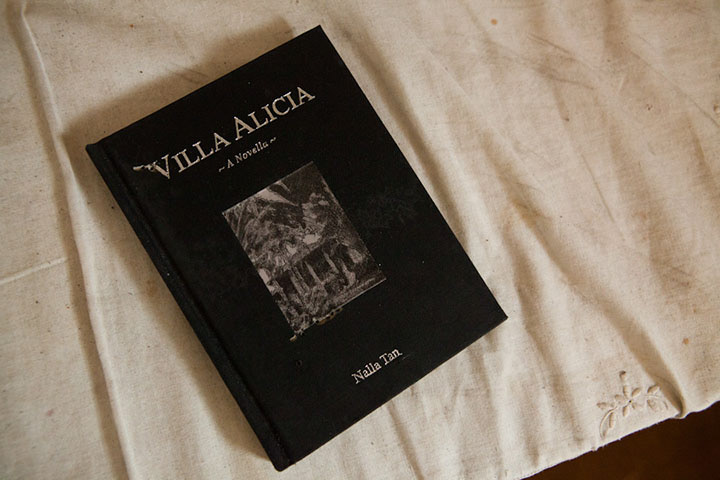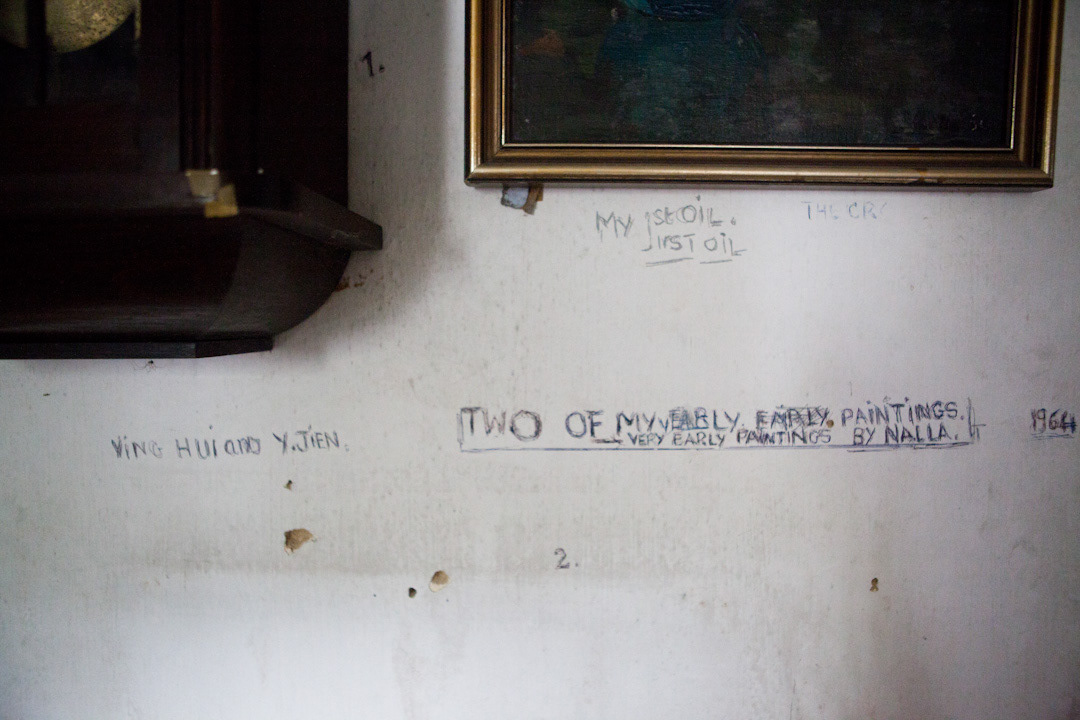 Newspaper & Magazine Articles
The Straits Times (Singapore), Life!, "Art Raze Against Time", Pg. E2, Aug 2011
TODAY (Singapore), "An Arts House", Pg. T6, July 2011
The Business Times Weekend (Singapore), "The Writing on the Wall", Pg. L10-L11, July 2011
The Straits Times (Singapore), Life!, "Imagine Nation", Pg. C4-C5
TODAY (Singapore), "An Arts House", Pg. T6, July 2011

The Straits Times (Singapore), "My Weekend", Pg. D11, Mar 2011
The PEAK Magazine (Singapore), "A Home to Remember", Pg. 138 – 143, Aug 2011
TODAYonline (Singapore), "For Art's Sake! The RAT's Top Picks for 2011!", http://blogs.todayonline.com/forartssake/2011/12/26/the-rats-top-picks- for-2011/#more-4120, Dec 2011
TODAYonline (Singapore), "Arts housing!", http://blogs.todayonline.com/forartssake/tag/villa-alicia/, Aug 2011
JAYs (Sweden), "c-JAYS on a plate (but not for eating)", http://jays.se/blog/jays/c- jays-on-a-plate-but-not-for-eating.html, Aug 2011
POSKAD (Singapore), "Poskad: Villa Alicia – The handwriting on the wall", http://poskod.sg/Posts/2011/8/6/POSKAD-Villa-Alicia, Aug 2011
CNNgo, (Singapore), "Getting Creative: Looking back to old Singapore for inspiration", http://www.cnngo.com/singapore/shop/creative-singapore-looking- back-old-singapore-inspiration-025151, Aug 2011
Artitute (Singapore), "Villa Alicia: An Invitatition to the Last House Party", http://artitute.com/2011/08/11/villa-alicia-an-invitation-to-the-last-house-party/, Aug 2011
JUICE Magazine (Singapore), "Villa Alicia", http://www.juice.com.sg/art/villa- alicia/, Aug 2011
Plussixfive (Singapore), "Villa Alicia, 43 Binjai Parl", http://www.plussixfive.com/2011/08/03/villa-alicia-43-binjai-park/, Aug 2011
Culturepush (Singapore), "Exhibition: Villa Alicia", http://culturepush.com/2011/07/29/exhibition-villa-alicia/, July 2011
Channel U (Singapore), "艺术大声说 Vocals of the Arts: Loving Again", Episode 6/6, Nov 2011 
PORTRAITURE NOW, curated by Charmaine Toh
Objectifs, Centre for Photography and Filmmaking